In addition to the reviews below, you can read more client reviews at our Facebook Page and our Google+ page!
Very best pet sitter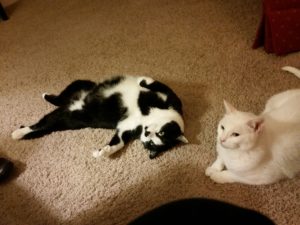 My wife and I are out of town frequently, and we are always assured that Leigh is going to take excellent care of our two cats. Leigh and her crew take the time to play with the kitties so they won't get bored. We always look forward to our daily journal to see what our guys are up to. Leigh costs less than kenneling two cats, and the cats like it better that they can stay home. Win win. Highly recommend The Paw Sitter!
George and Ellyn
Oscar and Curtis
Cuyahoga Falls
The Paw Sitter is a lifesaver!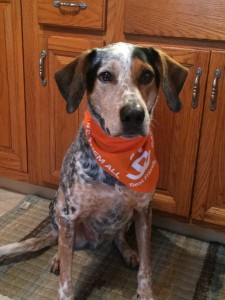 A friend referred me to The Paw Sitter; I needed someone that I could trust to exercise my crazy coonhound while I was out of the country. Kristy has been an absolute lifesaver! She not only understands my dog's quirks, but also embraces and loves him! Kristy knew how much I missed him during a 2 week vacation and even made me a video of one of her visits so that I could see Clancy was happy while I was gone. A month after I returned, I had to have major surgery, and I scheduled a weeks worth of walks until I felt better. Not only did Kristy walk Clancy, she always made sure that I was ok before she left. This is a very professional and caring company! I am so grateful to know that they are here for myself and Clancy.
Gretchen
Clancy
Cuyahoga Falls
Our cat made a new friend!
We have never left our cat alone for a prolonged period of time, and to make it an especially sensitive time we just lost our other cat days before we were scheduled to be gone. Leigh and her staff made sure to pay extra special attention to our Stewie and took excellent care of him and our home. I don't think he really noticed we were gone! Very happy with the cost of the service as well as the quality of it.
Heather & James
Stewie
Stow
My dog loved her…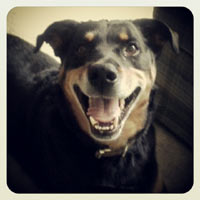 I would recommend The Paw Sitter to anyone! Leigh watched my dog Padron for a whole week. My dog loved her from the initial meeting. I love the text updates and pictures throughout the week! It was so nice to be able to see pictures and get updates while I was away.
The website is user friendly, and Leigh responds very quickly to every email, text, etc. I was able to relax while being out of town, knowing Leigh was taking good care of my pet. She even made a YouTube video of she and Padron playing. I watched back at home, and when my dog heard Leigh's voice, he perked up his ears, looking for his new friend. I could not be more pleased.
If you want someone to treat your pets like family while you're away, I would highly recommend The Paw Sitter!
I returned to happy, healthy dogs…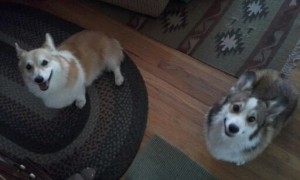 I was referred to Leigh by a trusted contact, and I was very pleased with her services and prices. During the initial consultation, she took very detailed notes and planned for every contingency. Her available times worked well with my dogs' normal schedule, and she left a great diary of the dogs' daily events for me to read when I returned. When I kenneled my dogs in the past, they'd return home very nervous and agitated. Under Leigh's watchful care in the dogs' home, I returned home to happy, healthy dogs!
Heather
Tassel & Randy
Cuyahoga Falls
Thanks for managing the menagerie…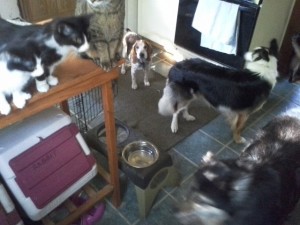 Leigh, thank you so much! We are home and everything is great. Love that Romeo and the kittens did ok; this was a big test for them and now we have a much better idea how they will adjust to a new caregiver/family (the kittens are going to their new family in two weeks!). Thanks again for managing the menagerie and we will definitely be in touch for future pet sitting!
Tara G.
Bowser, Freddie, Morris, Romeo, Minnie and numerous cats and fosters
Kent
Made our vacation more relaxing…
We just wanted to say thanks for taking such great care of Ada for us! It made our vacation that much more relaxing knowing that she had someone visiting her in the comfort of her own home. And we really enjoyed getting pictures of her throughout the week! What a nice added touch. We'll be sure to recommend your services to anyone we know who needs a pet sitter, and we'll definitely be in touch next time we need one!
It was a relief for us…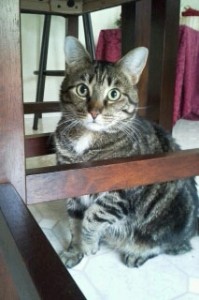 Shandise and I want to thank you for taking such good care of our kitty. It was a relief for us to be able to go on vacation and have our cat be comfortable in his own home. We are definitely pleased with how he did (he's not "dissing" us at all), and I'm sure we'll use your services in the future.
Brent & Shandise
Mr. Good Cat
Cuyahoga Falls
He sits by the window looking for you…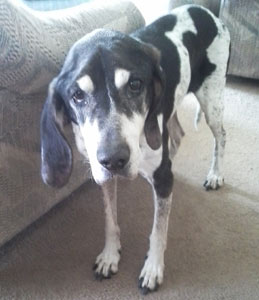 Thank you so much for taking such good care of Bunk while we were on vacation. He sits by the window looking for you during the day!! We got him some grain-free food to see if we can get rid of the ear issues. He likes it!
Thanks again so very much! We'll call you next time we go away.
We would love for you to add your own testimonial to this page!